Click here to check different number sequences' meanings. Or copy and paste this link
http://sacredscribesangelnumbers.blogspot.com/p/index-numbers.html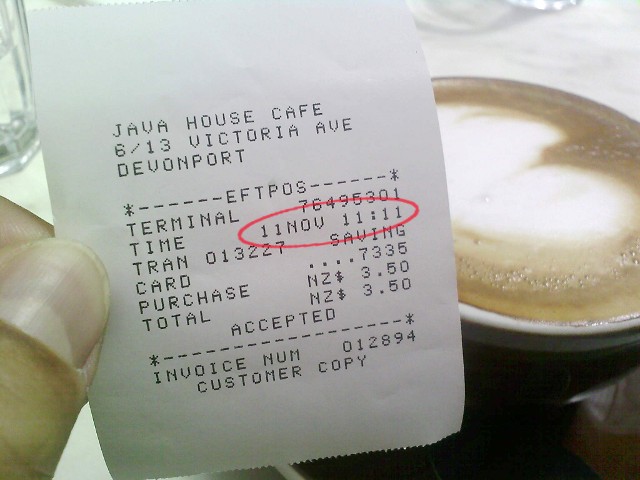 You can google 128 or 281 or both as some messages only come once but this is the way to get to them. Or look for the message that repeats in both or the one that resonates with you.
Number sequence where you read the same backwards. You would search for 170. Next image 441-41-11:14; are Combination of 1 and 4 number sequences.
In this sequence 6 and 11 are repeated twice, you might search for them individually or search for 611.
Search for both 357 and 573 and find the common message.
Finding coins, or currency in general, is a common sign of guidance and support from the realms of spirit. If you find a coin on your path, or perhaps someone gives you a coin, it means you are in the flow of abundance, or abundance is coming your way.
Angels may also communicate with you through recurring songs you hear on the radio. Or by causing you to hear a series of songs, all with a very similar theme. Angels are often sending messages through music, whether it is through a song which just starts playing in your mind, hearing peaceful tranquil music when meditating, or continuing to hear a certain song on the radio… Pay attention to this guidance through music which can often be a clear sign from your angels.
Dreams are full of symbols, to allow your subconscious mind to work through the process of analyzing all the information that your conscious mind neglects to deal with while you're awake. Often, guardian angels use those symbols to send people messages through dreams.
Spirit Animals (animal totem, owls, eagles, etc)
To protect the Third eye chackra and the Crown chakra.
White doves traditionally represent the Holy Spirit. It means the Holy Spirit is with you or you are being blessed.

Seeing a butterfly can be a sign from your angels that transformation and change are on their way. Just as a caterpillar will meta morph into a beautiful butterfly and take flight, so too shall we undergo similar inner transformation. When a butterfly particularly attracts out attention, we know this to be a sign. It may fly in front of our face or land on us whilst we sit in a garden. If you are communicating with your angels, they can sometimes send a butterfly our way just to say they are there, or they love us.
Readings (tarot, oracle cards)
Shooting stars
I was travelling a few months ago and experimenting some health issues when the angels led me to a place where i found St. Christopher's medal on the street. He is a protector of travellers.
Synchronicities
Decoration
Spiritual tools (tarot cards, oracle cards)
Angel signs will often come in the form of noticing a message on a physical sign or billboard. When you ask for guidance from your angels stay open and alert, and you may start noticing a certain word or phrase on a number of billboards, street names, or shop signs.
Prayer for help to Angelic Beings of Light
by Torkom Saraydarian
O shining brothers of Light,
O magnetic servers of Love,
O carriers of the mighty Will of the Most High,
here I present my heart to you
with the fire of my aspiration,
with the fire of my sincerity.
I call upon your help.
May your light enlighten me.
May your love heal me.
May the energy of the will you carry
create integrity, harmony, and wholeness
in all my being.
May I share your peace.
May I share your joy.
May I share your beauty.
May I share your freedom.
O shining brothers of Light,
if it is the Will of the Most High,
in the name of Christ
let my body be healed.
Let my mind find the solutions to problems.
Let my soul register the impressions of knowledge
you want to pass to me.
Let your energy flow into me,
O shining brothers of Light.
I will use your light,
your love,
your energy imparted to me
for the benefit of all humanity,
for the manifestation
of the Plan of Light and Love,
for the fulfillment of the Divine Will.
With thanks and in full faith
Amen
I appreciate your support.