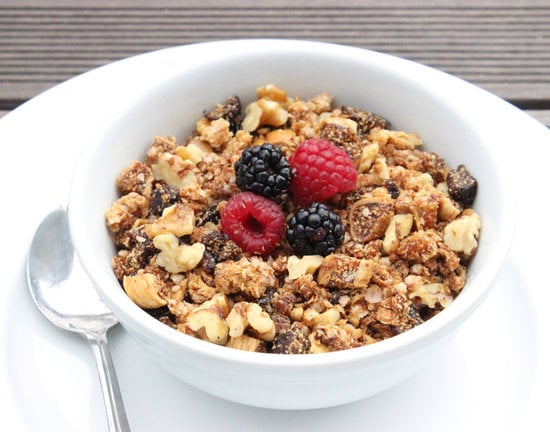 Recipe
Gluten-free oats
Seeds
Nuts
Dried/fresh berries
Vegan milk (here )
Gluten-free cookies with vegan milk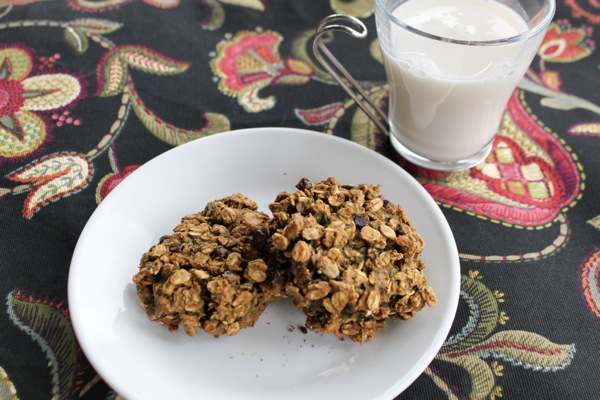 Recipe
2 C of gluten-free oats
1 tsp baking soda
2 scoops vanilla protein powder
pinch sea salt
1/4 tsp cinnamon
1 small container applesauce (4oz)
1 egg
1/2 tsp vanilla
1 pack Stevia (or other sweetener, to taste)
1/2 C nut butter
2-4 oz chocolate chips, dried fruit, any mix-ins you love. *If you're not using chocolate chips, I'd be sure to add in some brown sugar or something similar, since the chocolate adds a nice amount of sweetness.
Instructions
Preheat the oven to 350 and spray a large cookie sheet with olive oil or nonstick spray.
Mix all of the dry ingredients (plus any mix-ins) in a large bowl.
Next, add the egg, applesauce, and sweetener-mix well.
Using your hands (it helps to wet them a little-the dough is sticky!), shape the dough into 8 large cookies and place on the greased baking sheet.
Bake 10-12 minutes.
Let cool on the baking sheet and store in the fridge (eat within 3 days) or in the freezer to heat and enjoy with any vegan milk.
Avocado on toasts
Recipe
Gluten-free bread
Avocado mayo (recipe here )
Tomatoes
Vegan cheese (here )
Herbs like oregano on top
Recipe
Gluten-free bread
Chickpea humus
Avocado slices
Pomegranate seeds
For more gluten-free recipes check here.