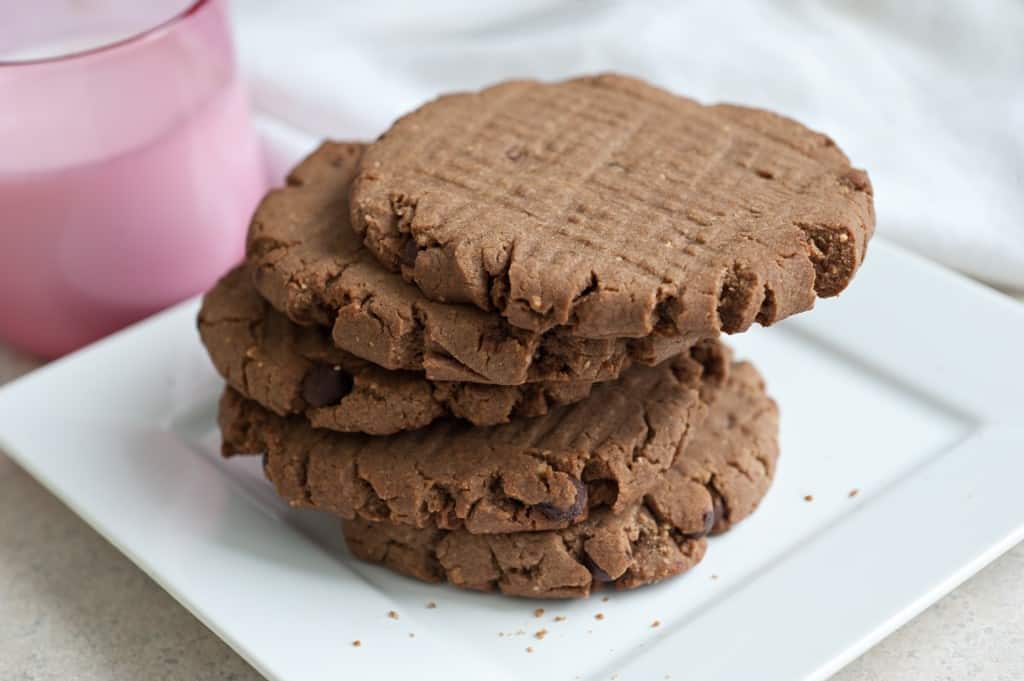 Ingredients:
1 cup organic dry-roasted peanut butter
1 ½ cups teff flour
½ cup unsweetened applesauce
¼ cup organic maple syrup
⅛ teaspoon salt
1 teaspoon pure vanilla extract
½ bag of dark chocolate chips
Directions:
Preheat oven to 350 degrees. Grease two cookie sheets with coconut oil. In a medium-sized mixing bowl, combine the peanut butter, vanilla, applesauce, and maple syrup and mix until creamy. Add the teff flour and salt and combine well. Fold in chocolate chips. Scoop into 1½-inch balls and flatten with a fork. Arrange in rows with 1 inch of space around each cookie.
Bake at 350 degrees for 13 minutes, until bottoms are golden brown. Let cool on cookie rack.
Makes 15 to 18 cookies