Sunwarrior is a premier all natural, raw, superfood company, dedicated to providing the best vegan plant-based protein powders and supplements. Our mission to Illuminate Body, Mind, and Planet drives everything we do, from fitness challenges in the office to creating smooth, great tasting vegan protein powder and vegetarian protein powder perfect for anyone and any lifestyle, not just vegans. Sunwarrior protein is clean and completely free of gluten, GMOs, radiation, artificial flavors, artificial preservatives, artificial colors, soy, yeast, wheat, or added sugars.
VEGAN PLANT-BASED PROTEIN & SUPPLEMENTS
Plants provide some of the best concentrated nutrition. Sunwarrior creates powerful vegan and vegetarian supplements, meal replacements, mineral complexes, immune boosters, and greens, each rich in some way, be it vitamins, minerals, enzymes, probiotics, amino acids, or antioxidants. So anyone wanting to amplify health and fitness can do exactly that.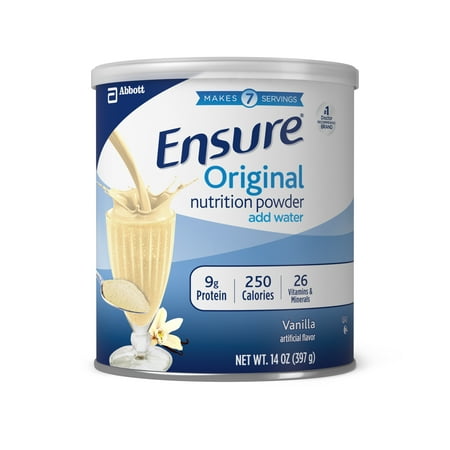 This is not vegan but Vegetarian. Nevertheless it's a great option and provides a full nutrition.
Ensure provides complete, balanced nutrition with protein and 26 vitamins and minerals your body needs to help stay healthy, active, and energetic. All Ensure products are well-balanced in terms of carbohydrates, protein, and fat. Sucrose is a type of carbohydrate. Carbohydrates are essential for normal body functions.
All Ensure products are gluten-free.
All Ensure products are formulated as Kosher.
All Ensure products contain milk protein. These proteins are derived from cow's milk.
All Ensure products are well-balanced in terms of carbohydrates, protein, and fat and do not contain artificial sweeteners.