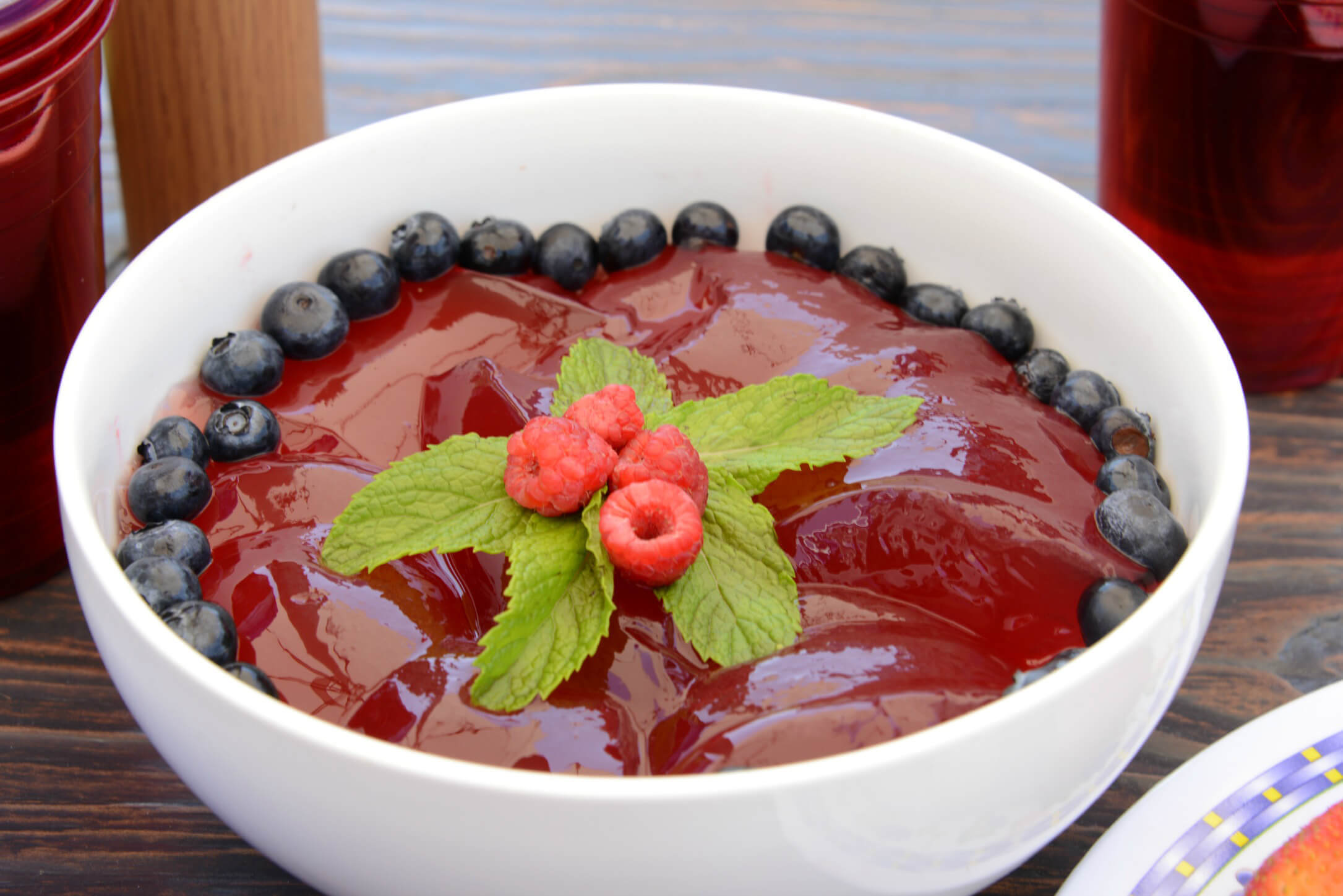 These are the most common replacements…..
Agar-agar. How to use it: Agar needs to be heated to dissolve properly. The powdered form of agar is easiest to measure and use. 1 teaspoon gelatin = 1 teaspoon agar powder (this will set 1 cup of liquid).
Carrageenan, Carrageen, or Irish Moss.

How to use it: To use the carrageen in its dried seaweed form (look for whole, not powdered), rinse it well, soak it in water for about 12 hours until it swells, then boil it thoroughly with the liquid you want to set before you strain it out.

To set 1 cup of liquid, use 1 ounce dried carrageen

Vegan Jel
          How to use it: Beat this powder into cold water until dissolved.
1 teaspoon gelatin = 1 1/2 teaspoons Vegan Jel
RECIPE
1 cup Grape juice (or other fruit juice)
1 cup Water
1/4 cup Sugar
1/2 tsp. Agar-Agar powder (gelatin replacement)
Stir ingredients in a small saucepan over medium high heat.
Bring to a boil for 2 minutes.
Pour into jello mold or small cups.
Set in the fridge for 2-3 hours.
Cut and Serve.
Servings: 4